In today's NYTimes — an article about Vollis Simpson discusses his past, his hands, and his art.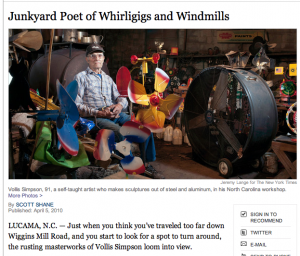 Kelly and I commissioned 16 whirligigs from Vollis for our wedding in 2008; 15 tabletop whirligigs for our wedding party and immediate family members, and one larger "bike wheel" for ourselves.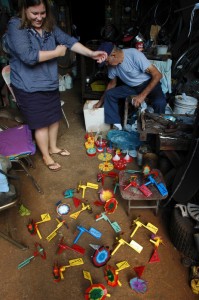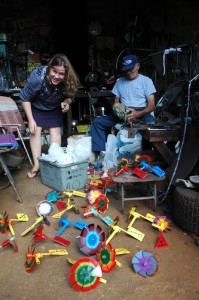 You can see our order for the bicycle wheel in small black text on his door in photo 3 of 12 in the accompanying slideshow. It's way down at the bottom…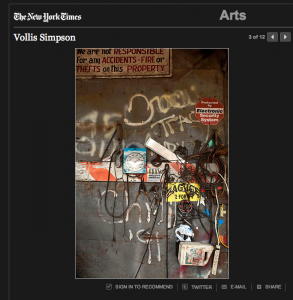 And again, before it was covered with two more years of barn activity.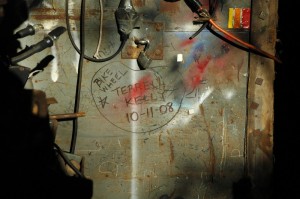 It's wonderful to see him get this kind of recognition and I hope many others continue to have a chance to enjoy his work.
He has lived to see what he thought of as a hobby for himself and quirky entertainment for the neighbors become part of a seriously regarded corner of the art world, one that generates master's theses, museum shows and significant money.

His work, which graced a window at Bergdorf Goodman in Manhattan last Christmas, is on permanent display in Baltimore, Atlanta and Albuquerque.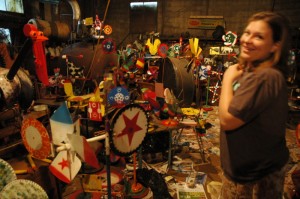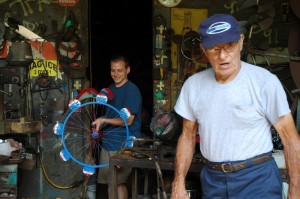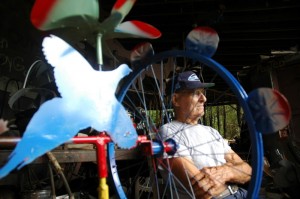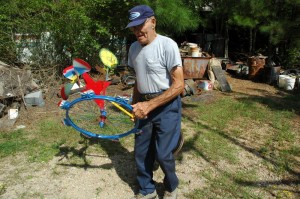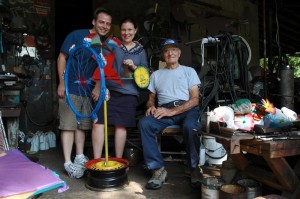 We love our whirligig.
Tags: nytimes - vollis simpson - wedding - whirligigs
View blog reactions