From a coffee shop on Franklin Street in May 2006…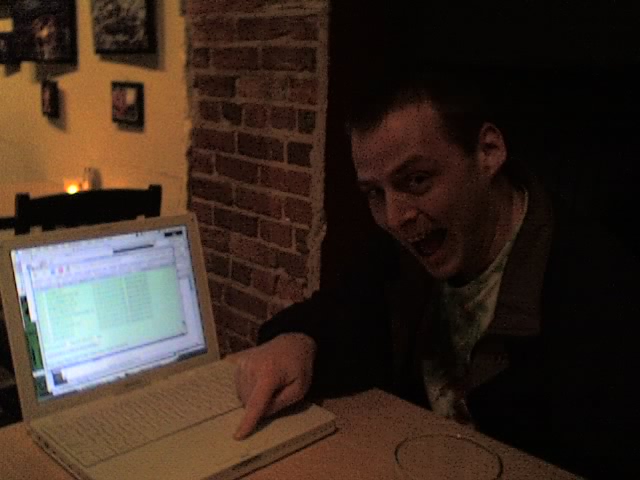 To today…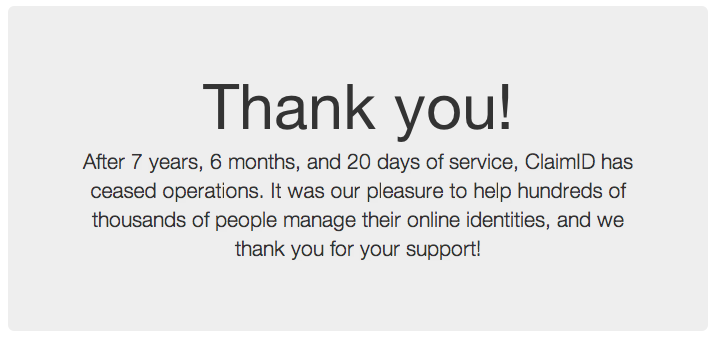 After 7 years, 6 months, and 20 days, Fred and I have closed the doors we opened at claimID.com.
We tried for months to keep the existing codebase up and running, but have hit a wall and decided to make a clean break for 2014 as our professional and personal lives are moving on.
I'd like to thank all our users, testers, critics, and well-wishers. We both learned a lot and continue to polish the principles we put into place on a napkin in late 2005.
The wiki won't forget… https://en.wikipedia.org/wiki/ClaimID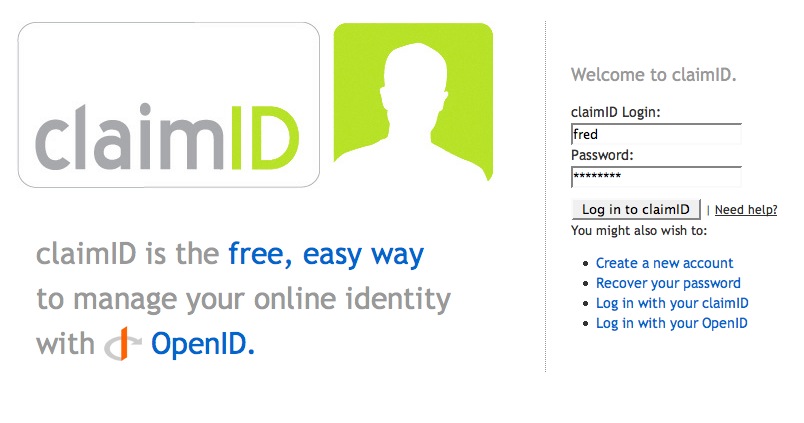 OpenID.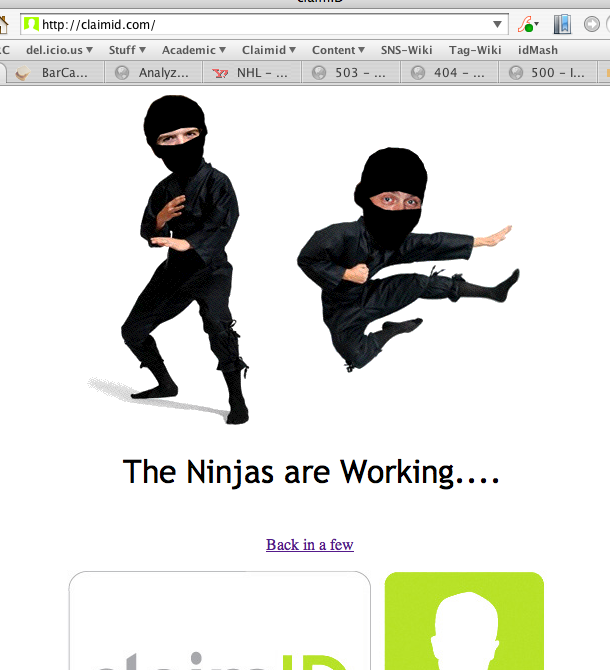 Site Maintenance Ninjas.
Update:
There is already an open source project to help collect your claimID links from the Google Cache and the Internet Archive…
http://claimid-dump.joelpurra.com/
View blog reactions