In yesterday's episode of The Show with Ze Frank, Ze talks about fear and emotion and the "reptilian part of your brain":
It's left over from a time when things were a little more straightforward.

Bigger than me? Check. Fangs? Check. Run like hell.
While a bit more straightforward perhaps than manipulation via mediated communication, I still think Ze knows what he's doing here…
On an unrelated note, John Hodgman made a guest appearance yesterday. I think this is a first. Perhaps the offer of a hobo-themed episode would keep him around for more than a windy Brooklyn weather report.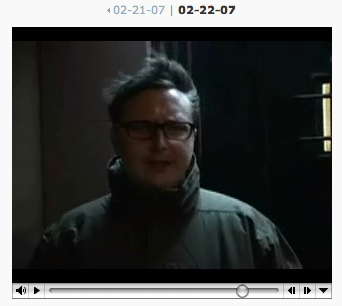 Tags: fear - hodgman - lizardbrain - ze - zefrank
View blog reactions